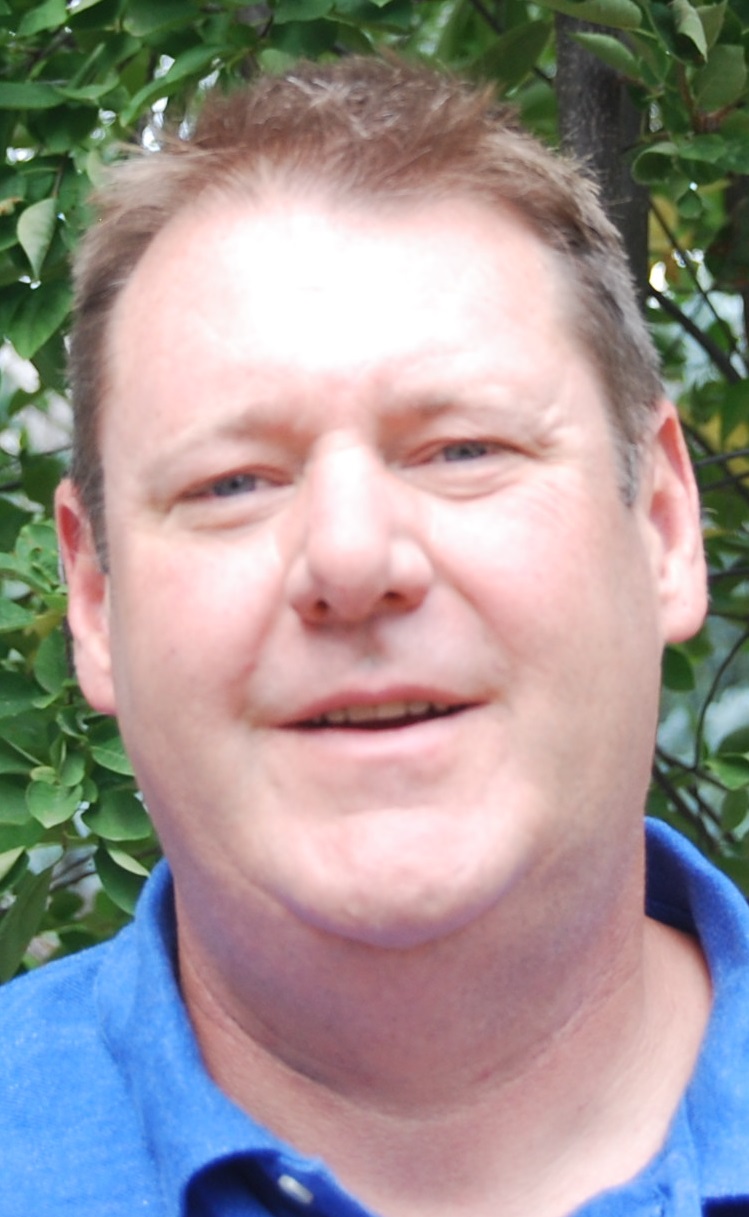 I was born and raised in New Jersey but I had a real passion for skiing, and so chose to move West and go to the University of Colorado, Boulder where I completed my BS in Marketing in 1993. Twelve years later, I found myself still living in Colorado! In March 2000, however, I took a ski trip to Grand Targhee and five months later, my life took a new twist when I moved the small mountain town of Driggs, Idaho and took a job at Grand Targhee as an Internet Sales/Group Sales person.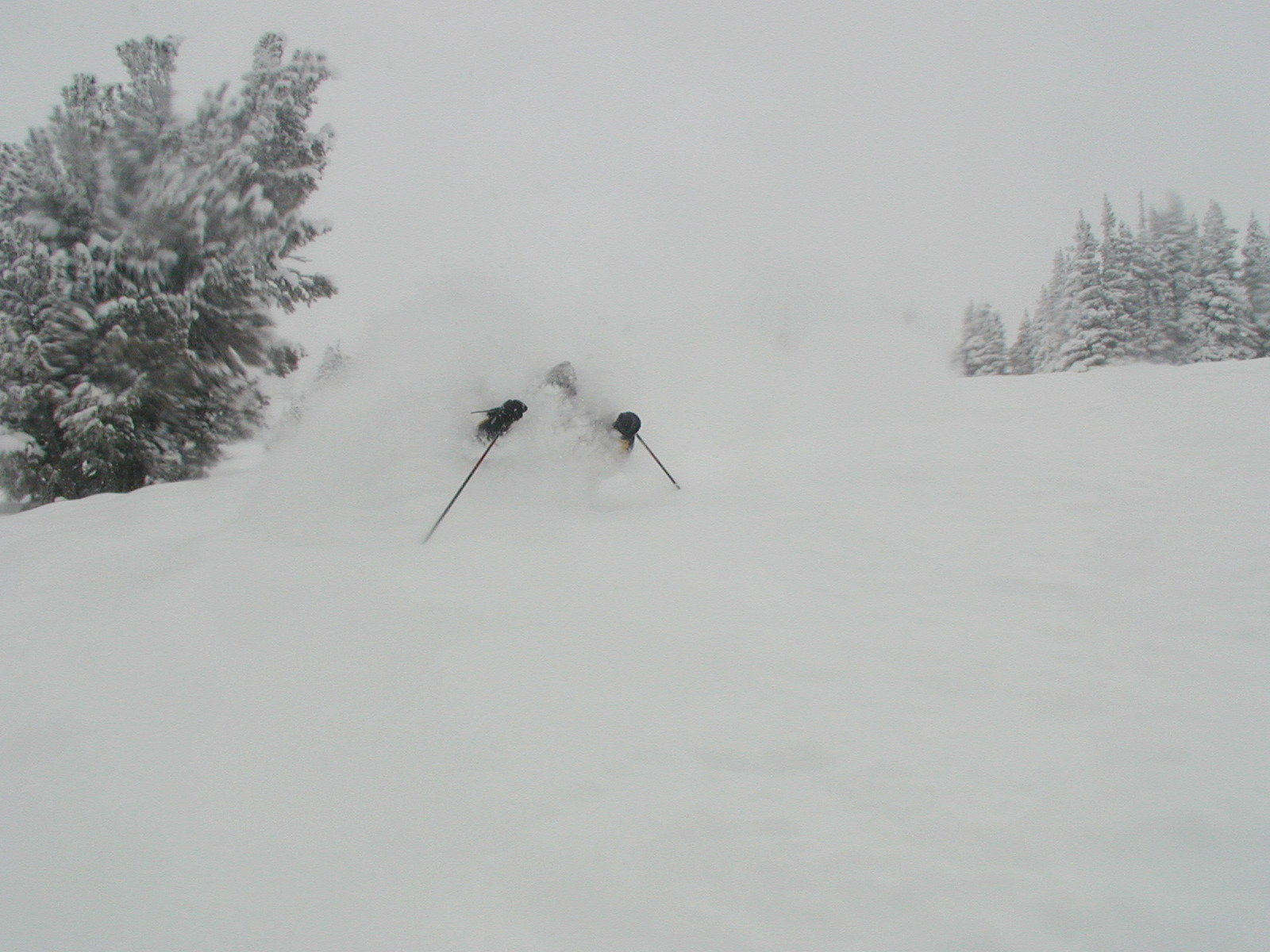 For all I loved Colorado skiing, I have never experienced snow as great as Grand Targhee. With over 500 inches of snow a year, I skied many powder days. After three great years at Grand Targhee, I decided to move on to the next challenge, getting my real estate license and finding dream homes for folks like me.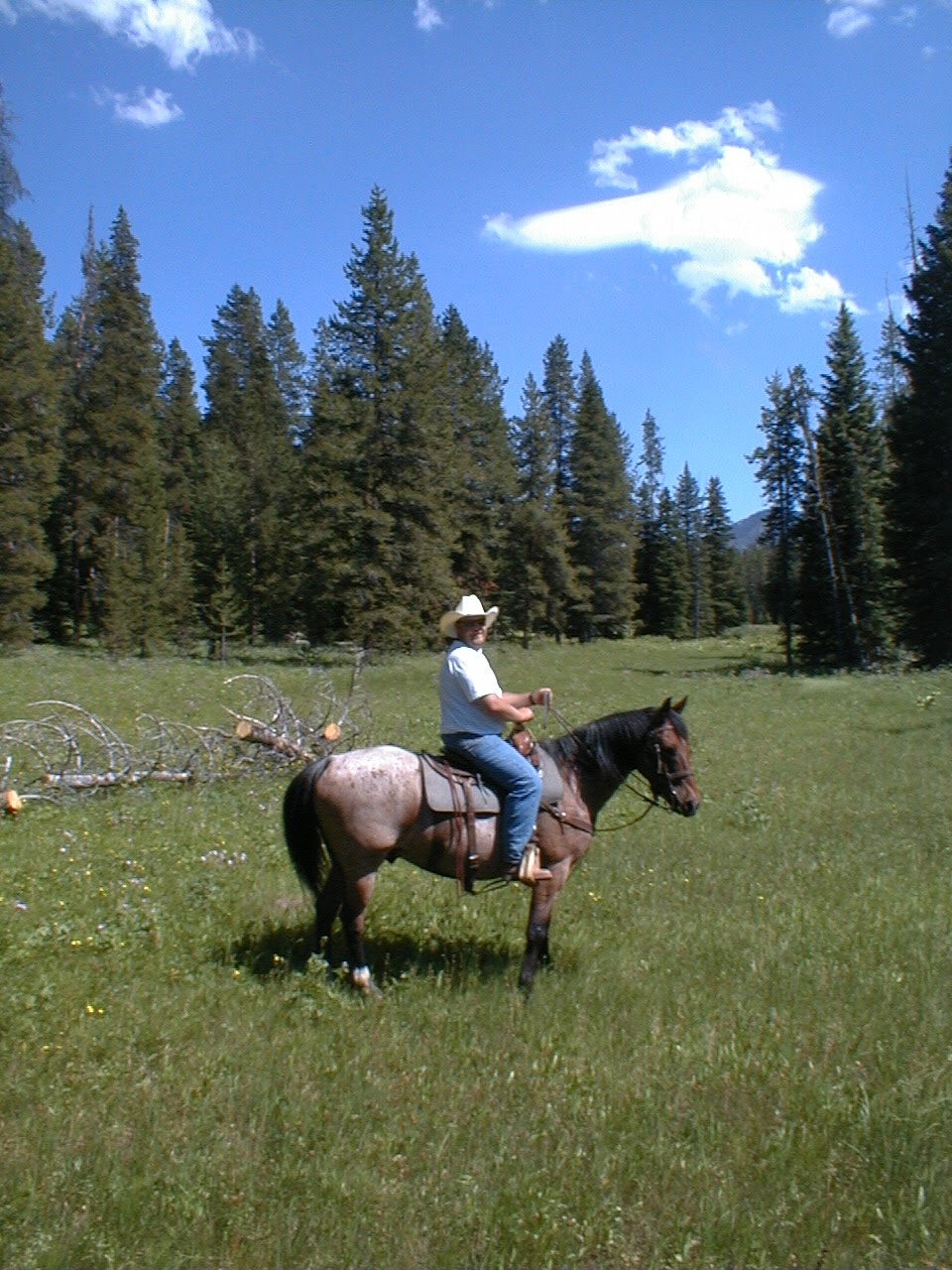 During the same period of time, a year after I moved to Driggs, I met my wife Shannon. We were married in July 2003. Shannon moved to Jackson Hole from New York City, after completing her MBA at Stanford. She worked at the Four Seasons Residence Club at Jackson Hole, where she was the operations manager. She was born and raised in Alberta, Canada, and also loved to ski. Along with Shannon came two horses, a wedding gift from her father, and a new appreciation for the cowboy lifestyle (and yes, country music too!).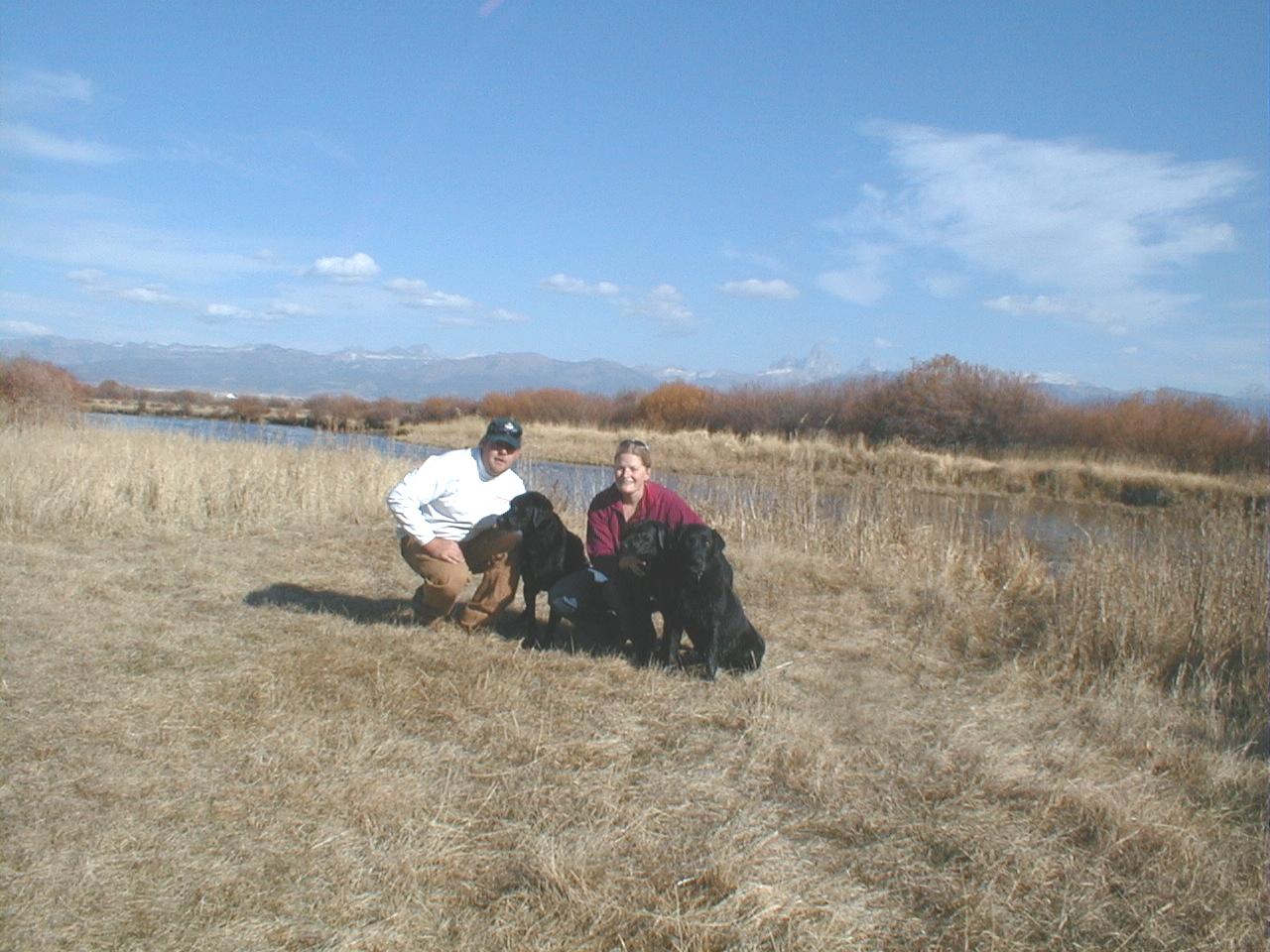 Shannon and I were very happy living in Teton Valley with all of its natural beauty and small town community. However, after a few years, we realized if we were ever going to pay off our combined student loans, we would need to pursue further career opportunities in a more urban location. We found in Ski magazine an article a bout Reno being a ski town due to its proximity to amazing Lake Tahoe, so we decided to give Reno a try. So, we packed up our three Labrador Retrievers, Blazer, Chuck and Bristol (All Adopted) and our two horses Lady and Rusty, and moved to Northern Nevada.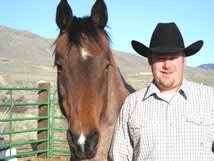 We needed to buy horse property in Reno, and found Rancho Haven on Red Rock Road to be a good match. I was a Realtor then with Keller Williams Group One Realty from April 2004 ­ April 2006 where I gained valuable experience, primarily with ranch and country properties, becoming an expert on well and septic systems, as well as water rights, fences and other country property issues. I was a Top Producer with Keller Williams and won many awards in 2005 and 2006. I finally decided to pursue my dream of working for myself and opened Reno Rancho Realty on May 2nd, 2006. Our weekends consisted of horseback riding in the summer and skiing in the winter along with spending time with dogs. However, when the financial crisis hit in 2007, I quickly learned I would need to sign up shortsale and REO clients in order to survive it. Over the following years, I become one the top REO Brokers in the state, with several corporate and REO clients that kept me extremely busy 24/7 through the downturn. While it was great to be successful, it was emotionally challenging to be so close to the fallout of the crisis.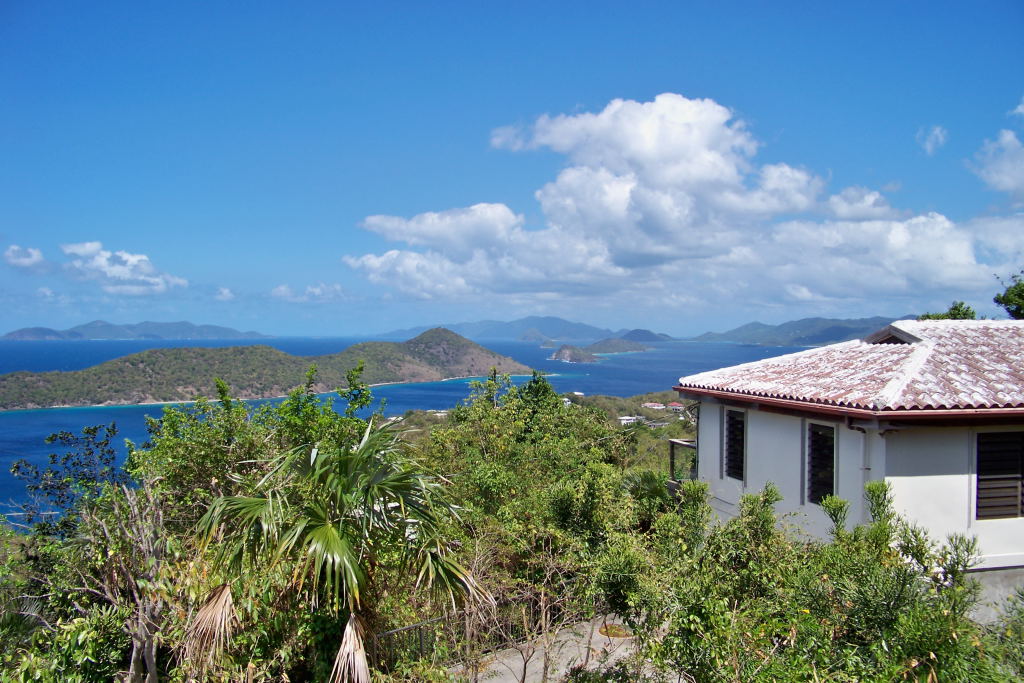 That said, in 2009, we took a cruise vacation in the Eastern Caribbean where we had a stop in St Thomas, US Virgin Islands. We loved our day there and four months later, we purchased a home there, it was the perfect escape as it was a tropical paradise under familiar US laws. It was fully rented at the time and was purchased as an investment with the intent of moving down to the Virgin Islands much later. However, in 2010 we had a vacancy and lived in the house for a week before realizing we needed a much needed renovation. I ended up staying for 3 months and fell in love the island living. This began our frequent trips to visit our house.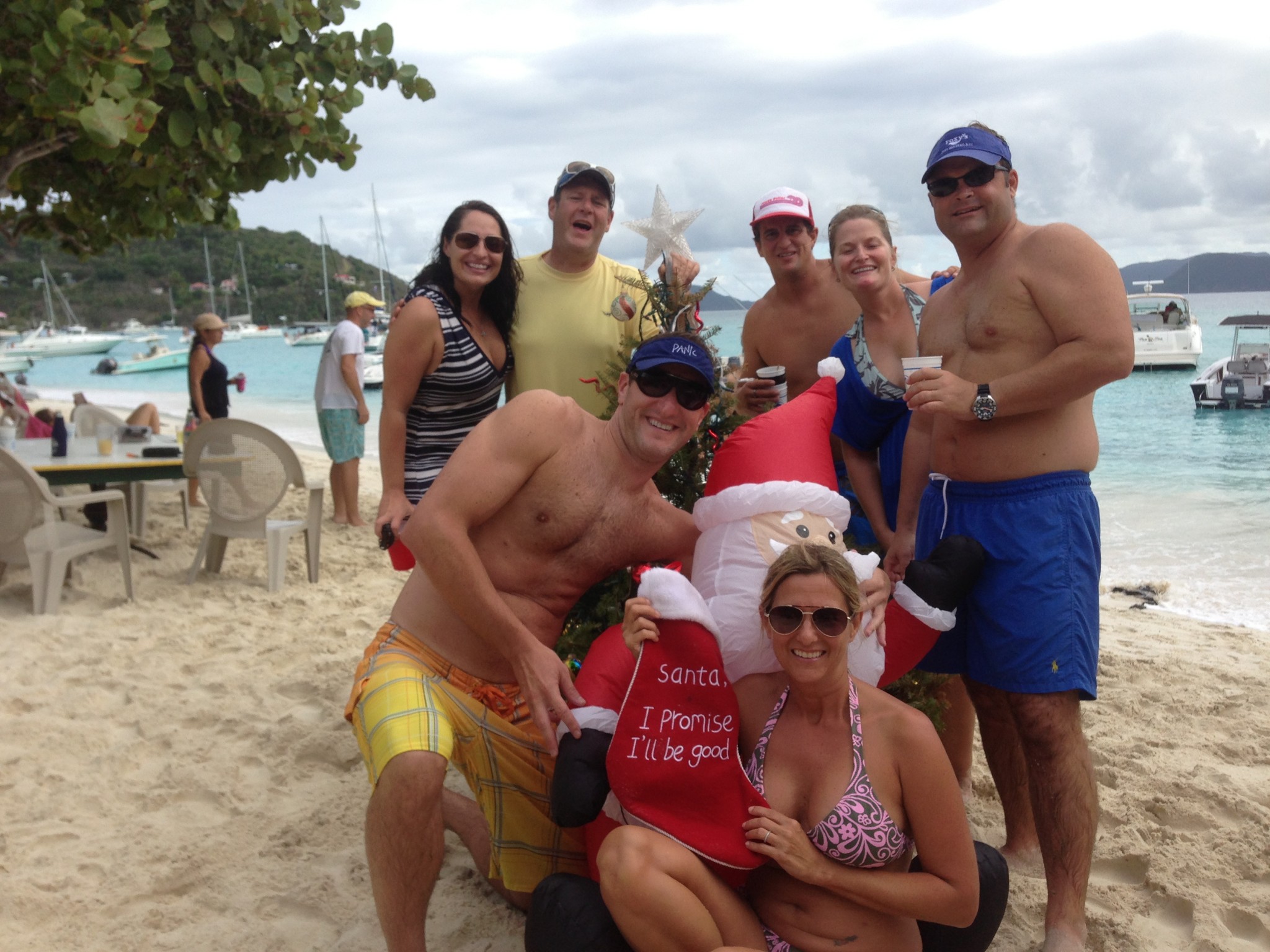 In January 2012, we made the decision to shut down our brokerage in Reno and move to St Thomas full time with our two dogs, Bristol, who was adopted from the Teton Valley shelter back in 2003, and Bo Peep, who was adopted from the Nevada Humane Society in 2005.
In April 2013, I opened the doors to America's Caribbean Realty as the owner and broker. I specialized in the sales and management of Luxury home villas on St Thomas, mostly working with part time residents. I also specialized in commercial leasing while servicing the needs of IGY Marina's two upland office/retail properties. 2014 also saw the start of of Wahoo Boat Charters, where I was the owner of the boat and a USCG licensed captain. I ran snorkeling trips to St John's National Park and coral reefs for cruise ship passengers.
By the end of 2015, I was getting antsy with being confined to life on a 13 mile long island in the Caribbean. I had always missed Colorado and knew that someday we would return. The Virgin Islands are not very dog­ friendly, both the culture and the geography, with no room to run and the tropical elements wreaking havoc on their skin. I scheduled a trip in April 2016 to see how Colorado was doing after the past 16 years.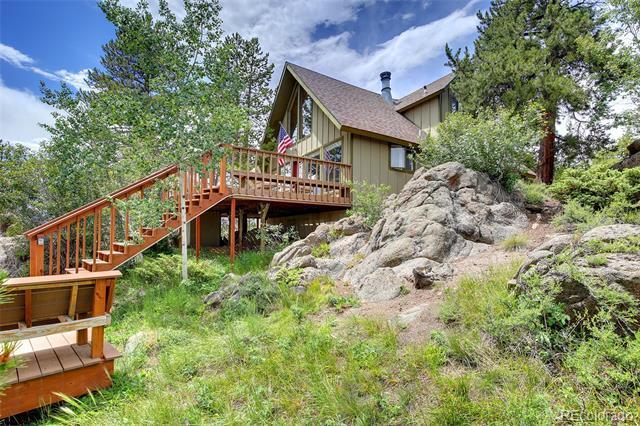 Well, our trip was a smashing success, we both found Colorado to be even better than it was 16 years ago! We bought a home in Boulder and moved back to Colorado, ask me how that was done with 5 dogs. I decided to try giving flying for a living a try, so I got current again on my pilot license, received my Instrument and Commercial ratings and began working on my flight instructor rating. In 2019 we purchased a cute cabin in Tabernash in the Winter Park Highlands area as a weekend getaway place.
When Covid hit, Shannon was guaranteed to work remotely and I put on flying for a living on hold. We moved to the cabin full time to get out of the city. A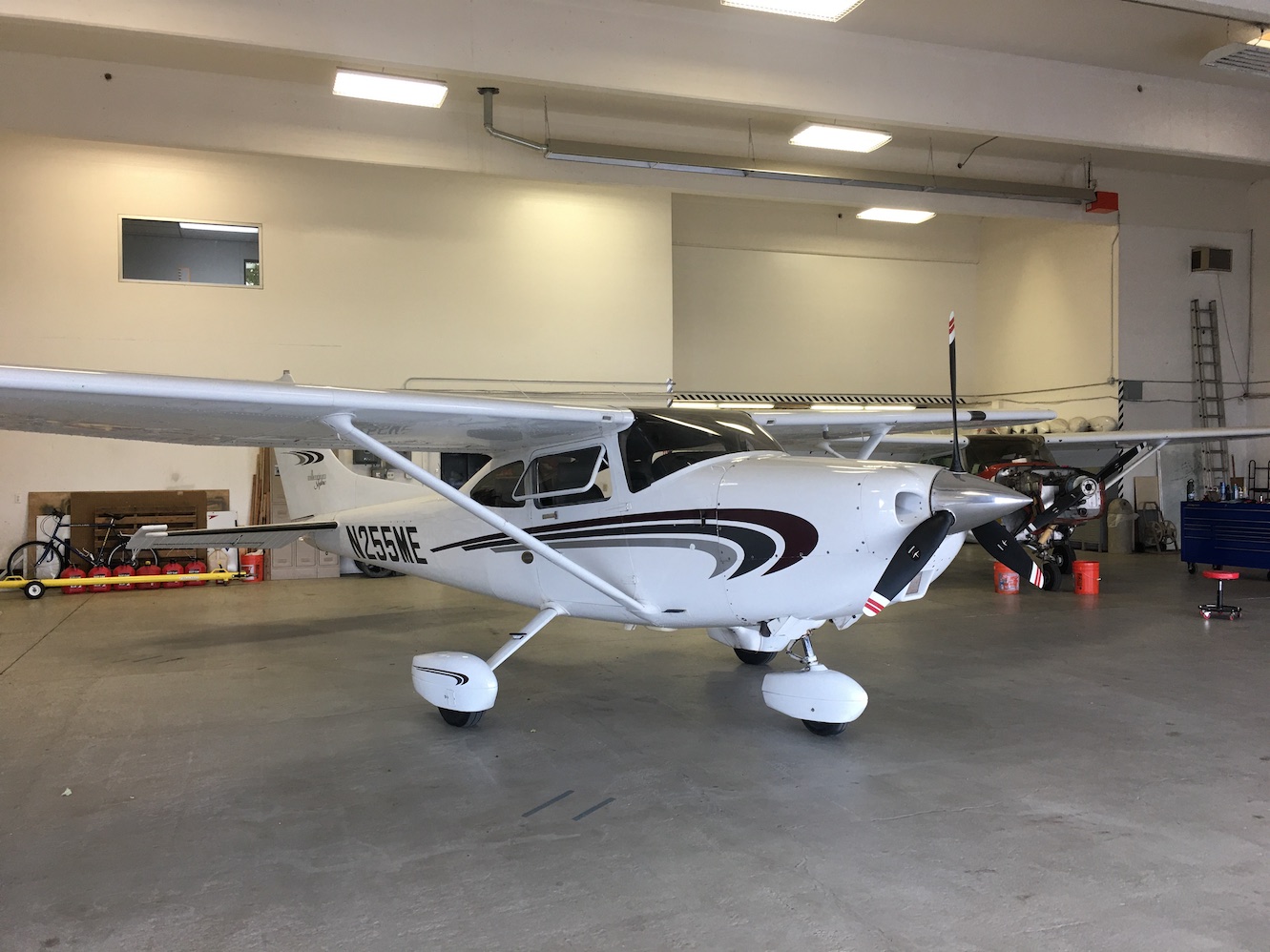 year later, I went back to real estate full time and we are loving the rural mountain life Grand County has to offer! To cure my itch of flying, I purchased a 2000 Cessna 182 airplane. We love our views and our space of 2 acres and XC skiing and Mountain Bike trails of Granby Ranch right out our back door. We of course love the skiing at Winter Park Resort and Granby Ranch and in the summer all the lakes and music concerts!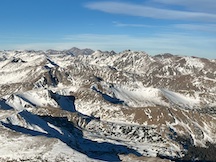 So here I am, back to Colorado, ready to help with all your real estate needs, both residential and commercial!
About The Wisedogs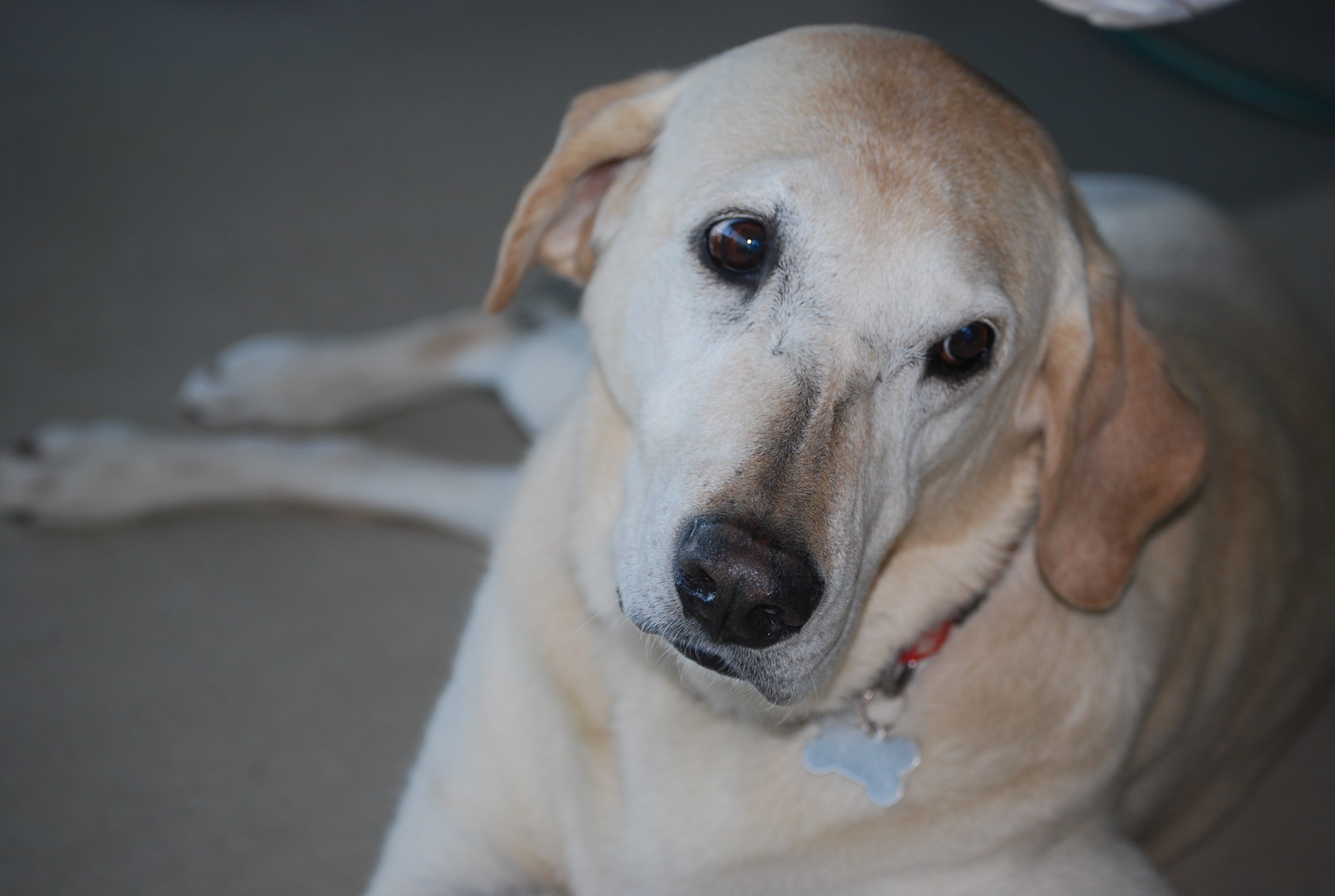 As mentioned, we moved from Idaho to Reno with our three adopted Labs in tow. After a serendipitous trip to the Reno animal shelter in 2004 to adopt another dog after Blazer died, I found myself getting involved with Lab Rescue through various organizations throughout Reno. It was Blazer's legacy to me. As a result, we ended up with three more rescued Labs in Reno, Sadie a yellow, Dakota a chocolate and Bo Peep. All have since passed except for Bo Peep (Bo Peep passed away in 2018), and we recently added Chukar and Blake from a shelter in NC in 2013, black and yellow Labs. In 2014, we added Bugsy to the pack, a coconut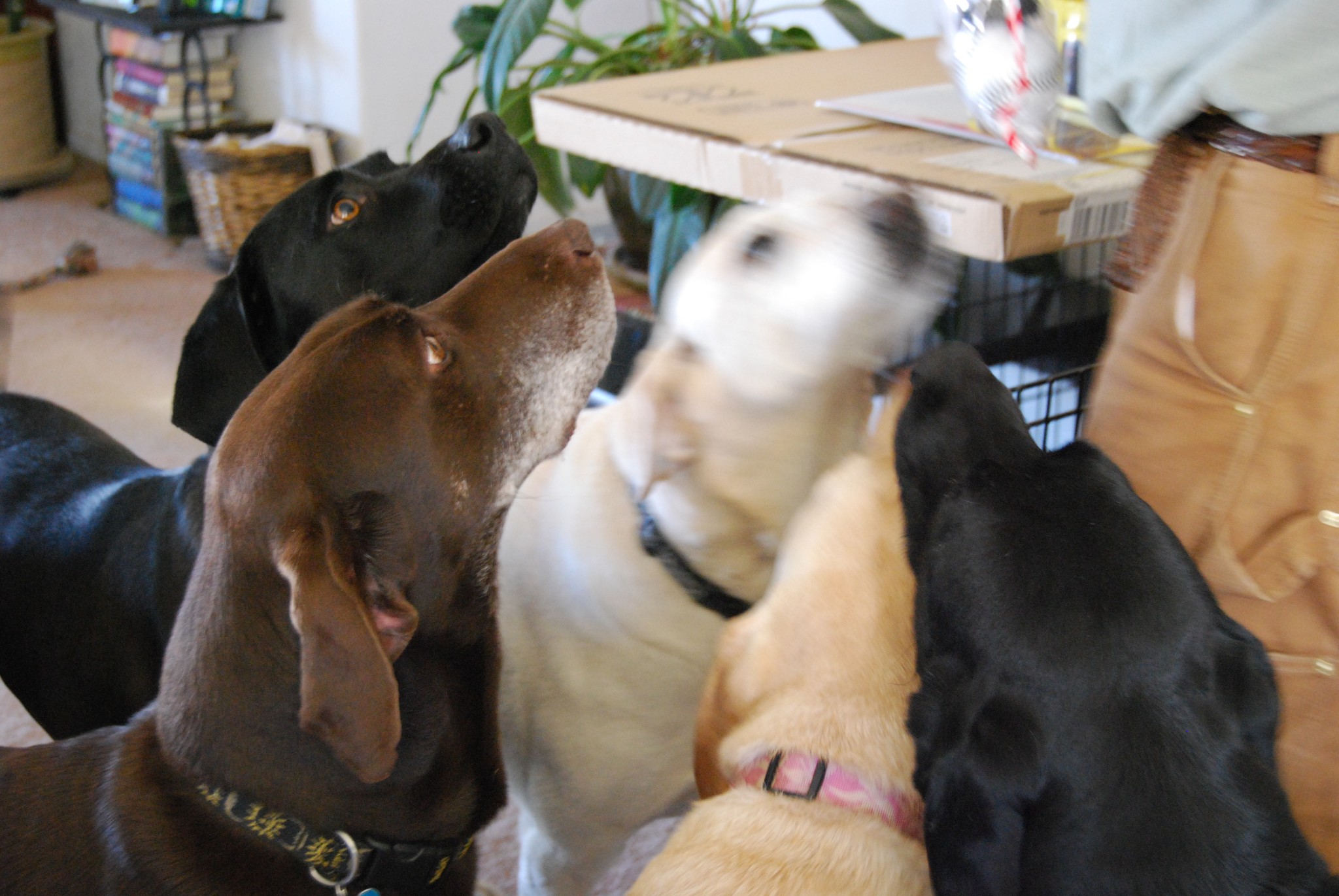 retriever (a whippet mix?!) that had lived for 11 months at the Humane Society of St. Thomas shelter where Shannon was a frequent volunteer and board member. We couldn't let her hit the one year mark in jail. In 2015, we added Speedy, a black lab whose family left this 8 year old boy behind on the island when they returned to live stateside. Speedy past away in my arms Thanksgiving weekend in 2021. We tried adopting a new lab, but with Covid this became next to impossible. In May of 2022, we welcomed our first ever puppy, Goose! Goose cam from Bear Creek Labradors in Craig, Colorado.